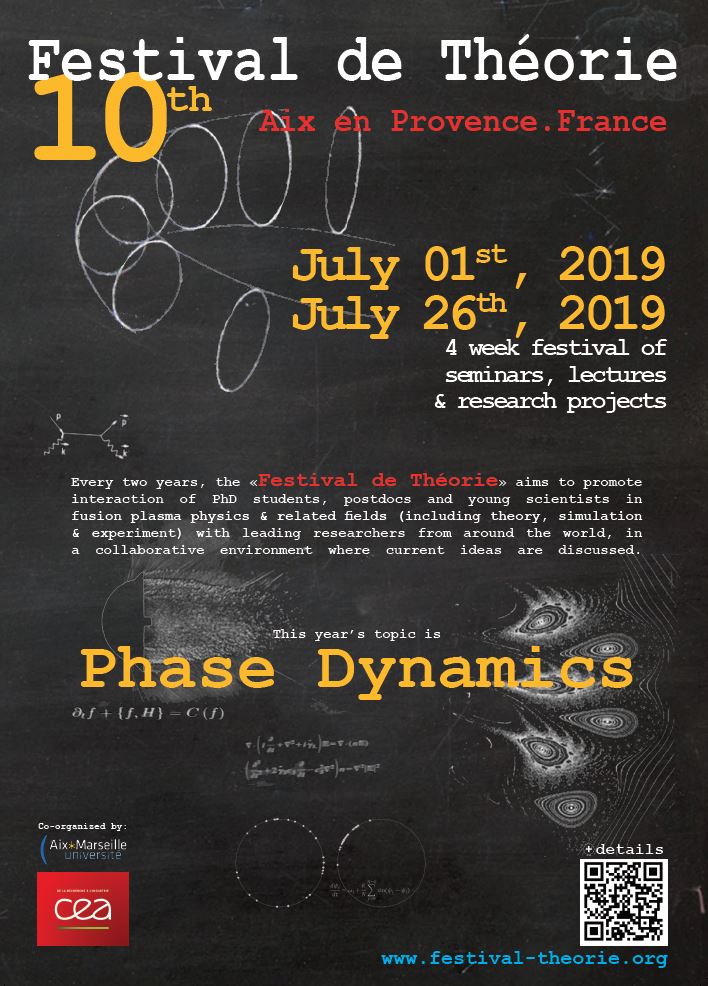 Hello to all! We know it, we are a little late this year! The new site is more or less the cause! The registration is now open, you just have[…]
Read more
If in doubt please contact valerie.icard@cea.fr (cc: guilhem.dif-pradalier@cea.fr)
Read more
Every two years the « festival de Théorie » aims to promote interaction of PhD students, posdocs and young scientists in fusion plasma physics & related fields (including theory, simulation and experiment) with leading reseachers from around the world, in a collaborative environment where current ideas are discussed.
This year's topic is « Phase Dynamics »
For 2019, the Program is organized around a four-week cours of study and research involving a core group of prominent scientists closely interacting with a small group of competitively selected graduate & postgraduate Fellows.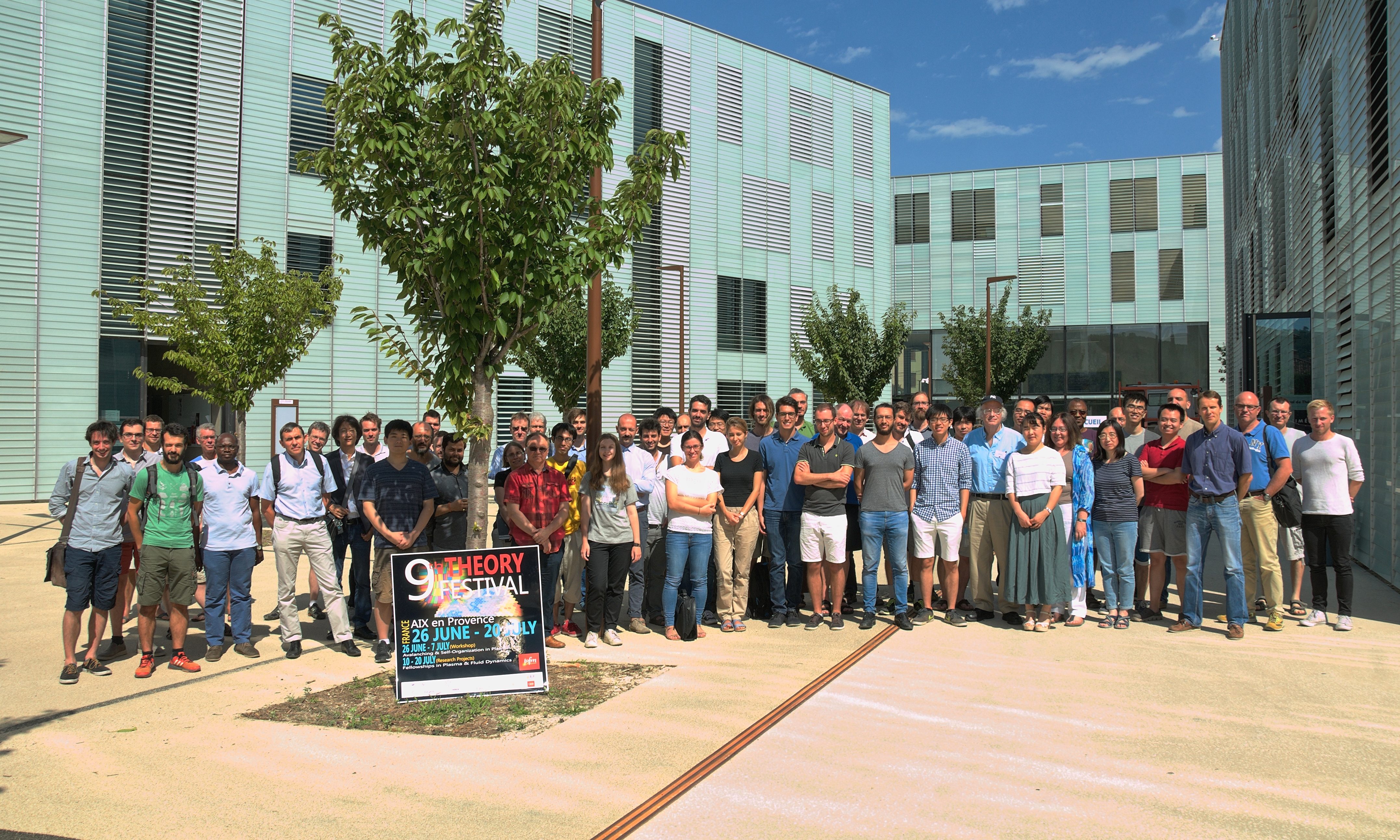 WEEKS 1 & 2
The program commences with two weeks of Seminar by prominent scientists and a serie of Principales Lectures bradening Seminar topics.
WEEKS 3 & 4
Research projects are pursued in weeks 3 & 4 . They aim at associating about 10 competitively-selected Fellows with Research Scientists & Lecturers on topics spanning plasma physics, fluid dynamics, astrophycics & applied mathematics
TRAVEL & HOUSING SUPPORT
is offered to help offset the cost of round-trip travel to Aix-en-Provence. Housing facilities are also available. We recommend that applicants requiring a Visa contact their own Embassis at least three months prior to travel.
Research Projects – Fellows
About ten competitive fellowships are available for graduate students and Postdoctorates. The program is competitive: fellows are selected based on the applicant's previous academic and scientific achievements and promise as future scientist.
PROSPECTIVE FESTIVAL FELLOWS
should send David Zarzoso
<david.zarzoso-fernandez@univ-amu.fr>
[cc. Guilhem Dif-Pradalier
<guilhem.dif-pradalier@cea.fr> ]
DOCUMENTS
• their CV, a description of their research work and 1-2 sample publications, if available.
CONTACT INFORMATION
• They should also include the contact information for one referee, presumably their research supervisor.
CONTRIBUTION
• Applicants should include a brief statement of what they seek to accomplish at the Festival, how they would contribute to, and profit from, such an interdisciplinary activity.
Counters
With the Internet spreading linke wildfire and reaching every part of our daily life, more and more traffic is directed to websites in search for information.
festivals
participants
pets felines allowed