Covid Rules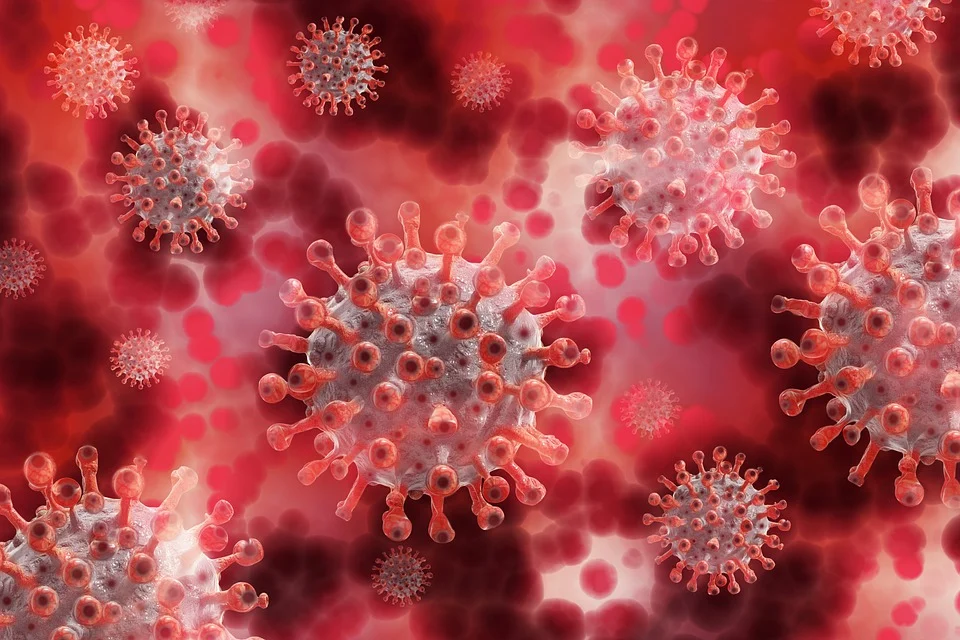 COVID 19, some useful rules & regulations
During the Festival, we will kindly ask participants to wear face masks, especially in conference rooms, during talks.
REGARDING TRAVEL:
If you ask yourself what are the official rules and regulations regarding Covid status, they can be found below. This is the official French ministry website; it is thus updated regularly. We suggest that you have a look a few days before.
https://www.diplomatie.gouv.fr/en/coming-to-france/coming-to-france-your-covid-19-questionsanswered/

As of May 10, 2022, here are some of the relevant information:
Depending on your country's status:

'Orange' countries/territories: countries/territories where there is active circulation of the virus in controlled proportions. These are all countries/territories not included in the 'green' list.
I am travelling to France. Do I have to fill any forms before boarding?
You may be asked to fill two forms before boarding for France.

• The EU-PLF form is for travellers arriving on the territory of a European Union Member State. While rules to fill the form may vary between EU countries, it is compulsory for travellers who wish to enter France.

• The Eos electronic form is for travellers coming from 'orange' countries and territories.
If you are fully vaccinated, things are easy:
What is the "Travel" certificate?
The "Travel" certificate is issued upon presentation of one of the following three documents:
• a vaccination certificate showing full vaccination;

• a certificate of medical reasons for not being vaccinated, issued in
France;

• A certificate of recovery from COVID-19: a positive test conducted
in France between 11 days and 6 months prior.

For more information on recognized vaccines in France, visit the website of the Ministry for Solidarity and Health See the list of European countries which may issue and check certified proof of the EU Digital COVID Certificate.
Coming to France: French nationals, foreigners, students and international researchers
Since 12 February 2022, new rules apply to travellers arriving in France.
For further information, please see the Interior Ministry's website

• According to European regulations, vaccinated travellers no longer have to be tested before departure. Proof of full vaccination once again suffices to enter France, regardless of the country of departure, as was
the case before the spread of the Omicron variant.
Last, there is no need for a vaccination pass for hotels, restaurants, etc. anymore.
This coming week, masks are recommended but no longer mandatory in public transportations.
There are still specific rules for hospitals, public institutions with fragile people. To this end, it may be handy to get the following certificate –you can do this whilst in France, in most pharmacies. Key point: you must have your original vaccination certificates

How to apply for a vaccine certificate of equivalence

For foreigners
In pharmacies in France, for foreign nationals who are not students.
They should present their passport and the paper version of the original vaccination certificate in a pharmacy offering the service (a list is available on the Ministry for Solidarity and Health website).
Going back home, you may well be needing a negative PCR test. Getting one in Aix won't be a problem; below are places (in red) where such tests can be done.
Regarding cost, the official guidelines state a reference cost of PCR tests of 43.89
euros. There may be some variability depending on the local medical biology labs.
A few of those addresses:
very close to the Festival BIOGROUP SAMBOURG – Laboratoire Aix-Sud
14 Rue de la Fourane,
13090 Aix-en-Provence
downtown Aix Laboratoire de Biologie Médicale SYNLAB Provence Mirabeau Aix-en-Provence
15 Cours Mirabeau,
13100 Aix-en-Provence
Phone: 0033-4 42 26 43 88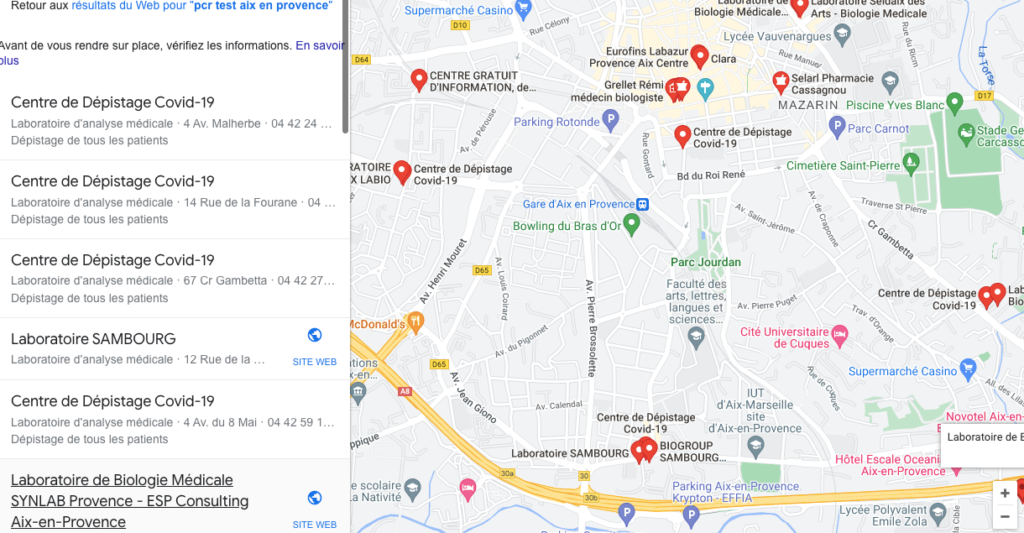 Reminder: here is the address where the Festival de Théorie will be taking place
Faculté des arts, lettres, langues et sciences humaines d'Aix-Marseille
29 Av. Robert Schuman,
13100 Aix-en-Provence